New Guru Collaboration Feature
We have just introduced exciting new collaboration functionality for academics who wish to collaborate together on examination documents.
Previously, these collaborations took place outside of Guru using traditional communication and document sharing approaches.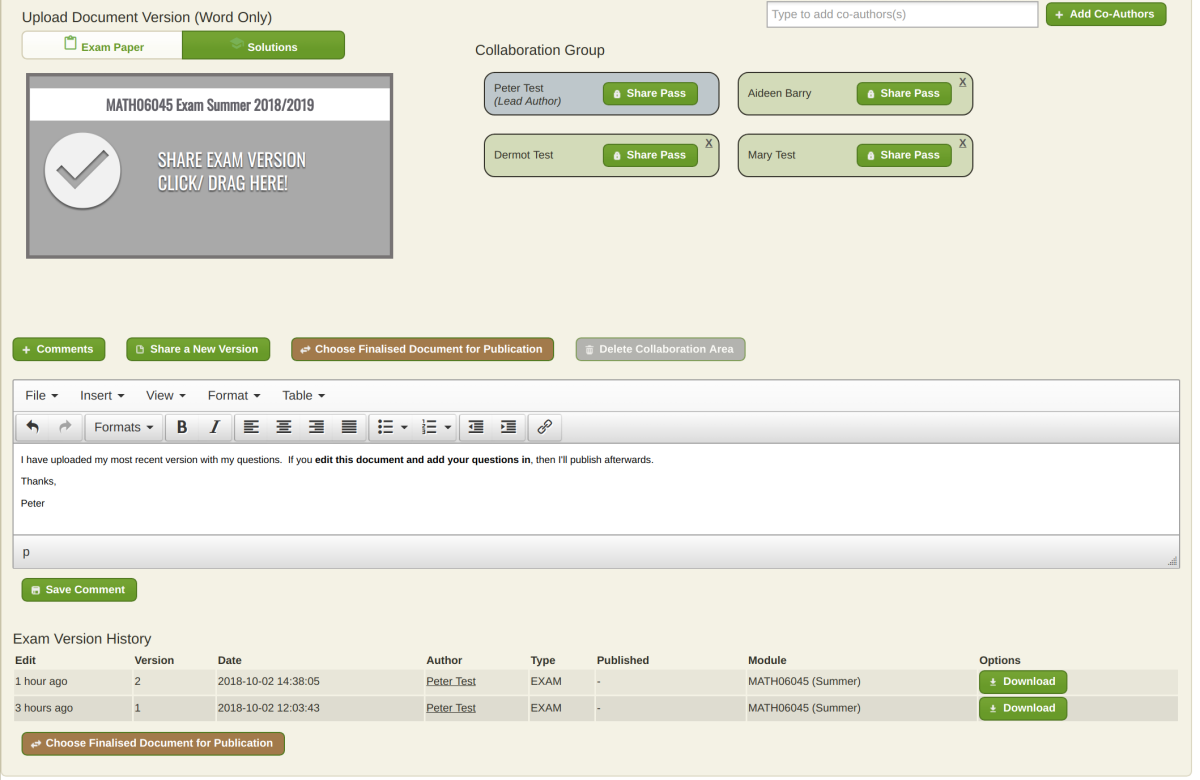 (Collaboration zone showing an examination collaboration with four authors)
To start a new collaboration users simply generate an examination template as per normal, but instead select the 'Multiple Authors' option before downloading.
This new facility allows academics to create collaboration zones where they can securely work on documents. The following functionality is available:
Template Generation - Guru will automatically generate template documents allowing academics to focus on question content
Document Sharing - Co-authors can download existing versions and share their own modified documents
Communication - Co-authors are provided with messaging facilities to discuss documents and changes
Password Sharing - Facility to securely share passwords between co-authors
Publication - Submission of agreed versions to administration teams/external examiners
Want to learn more
If you are an existing user of Guru, you can view more details in the 'User Manual' and an instructional help video can be found from your home page help menu.
Get in touch today if you're interested in learning more!